All Pai Skincare accounts have access to additional resources within our Help Centre. This includes social assets, campaign details, and training materials.
To access the trade section, you'll need to log in using your company email and password. If you haven't set up a password yet, click 'get a password'. If you don't remember your password, please click 'forgot my password' to receive a reset link.
- - - - - - - -
To log in, please follow the steps below:
STEP 1: Visit Pai Skincare Help Centre
STEP 2: Click 'Sign In' at the top right-hand corner of the page.
STEP 3: Log in using your work email and the password received by email, then click 'Retailer Resources'. You should now be able to see all retailer resources, see image below.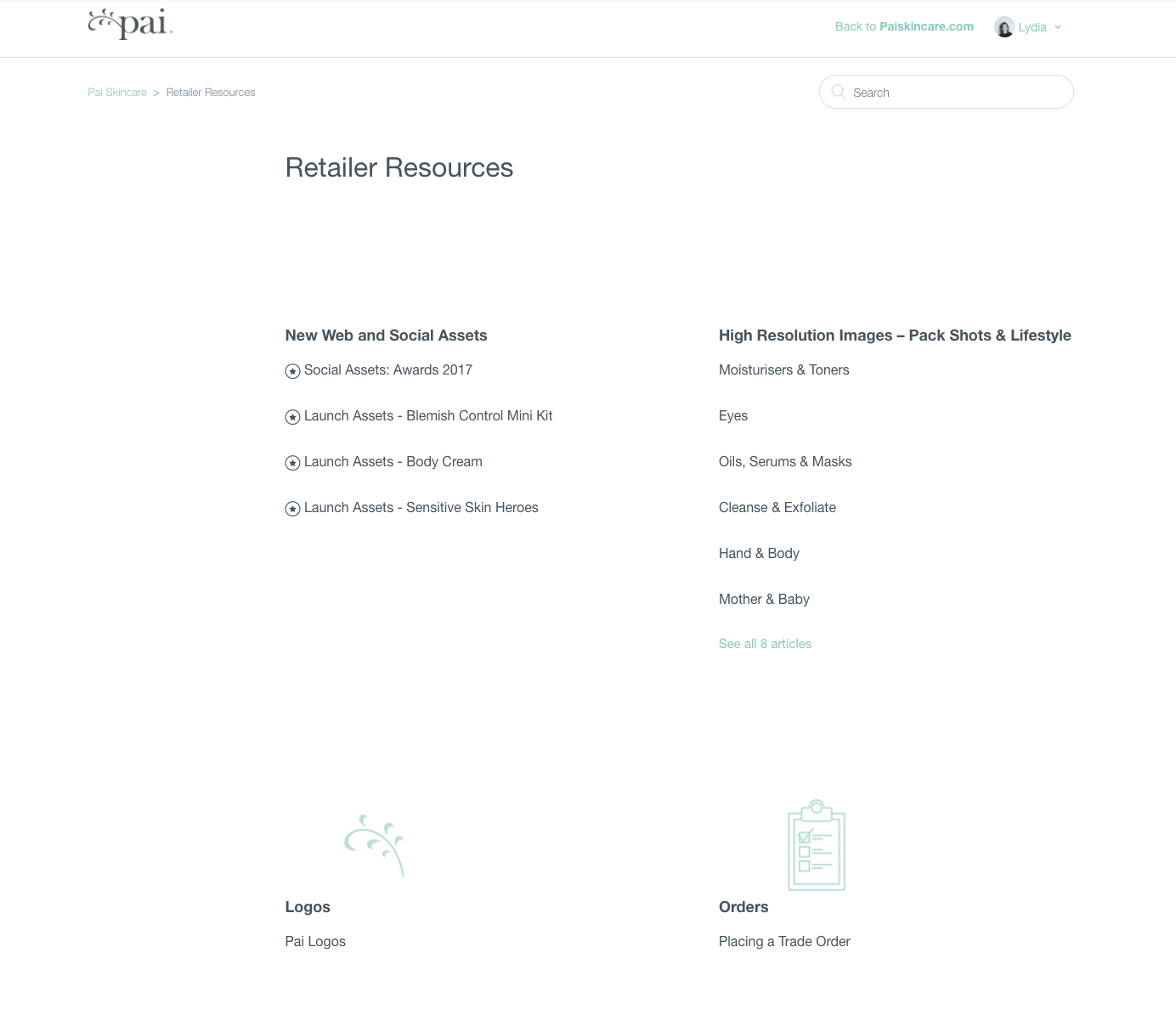 Can't see this page or email not recognised? It's possible that your account has not been set up as a trade account yet or you are set up under a different email. Please email our Customer Experience Team and we'll arrange this for you.
- - - - - - - -