It's a really easy process! Simply enter the code BLACKPAIDAY into the 'Gift Card or Discount Code' box once you reach checkout and the 25% discount will happen automatically.
If you're using a desktop, the promo box will appear as soon as you select 'Go to checkout'.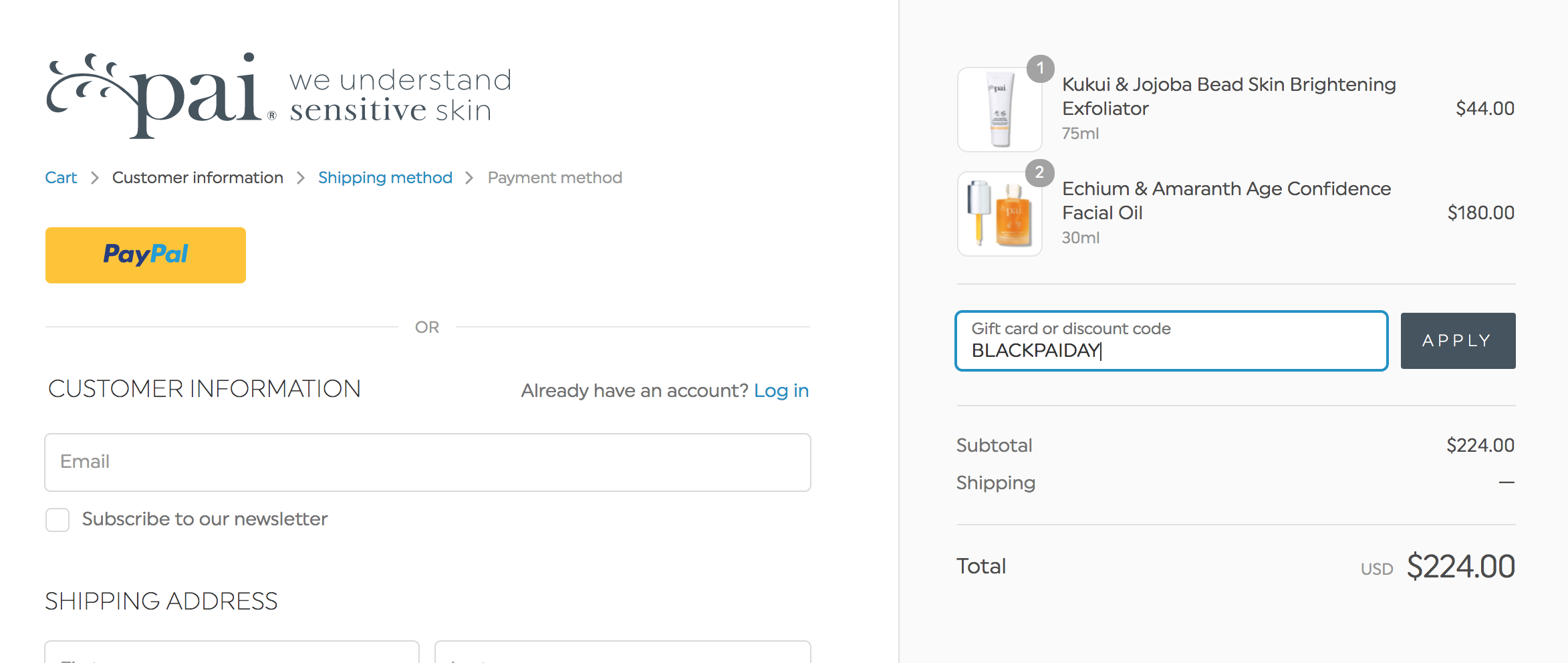 If you're using a mobile or tablet, please select 'Go to checkout' and follow through until you reach payment method. You will then be given the option to enter the discount code in the promo box.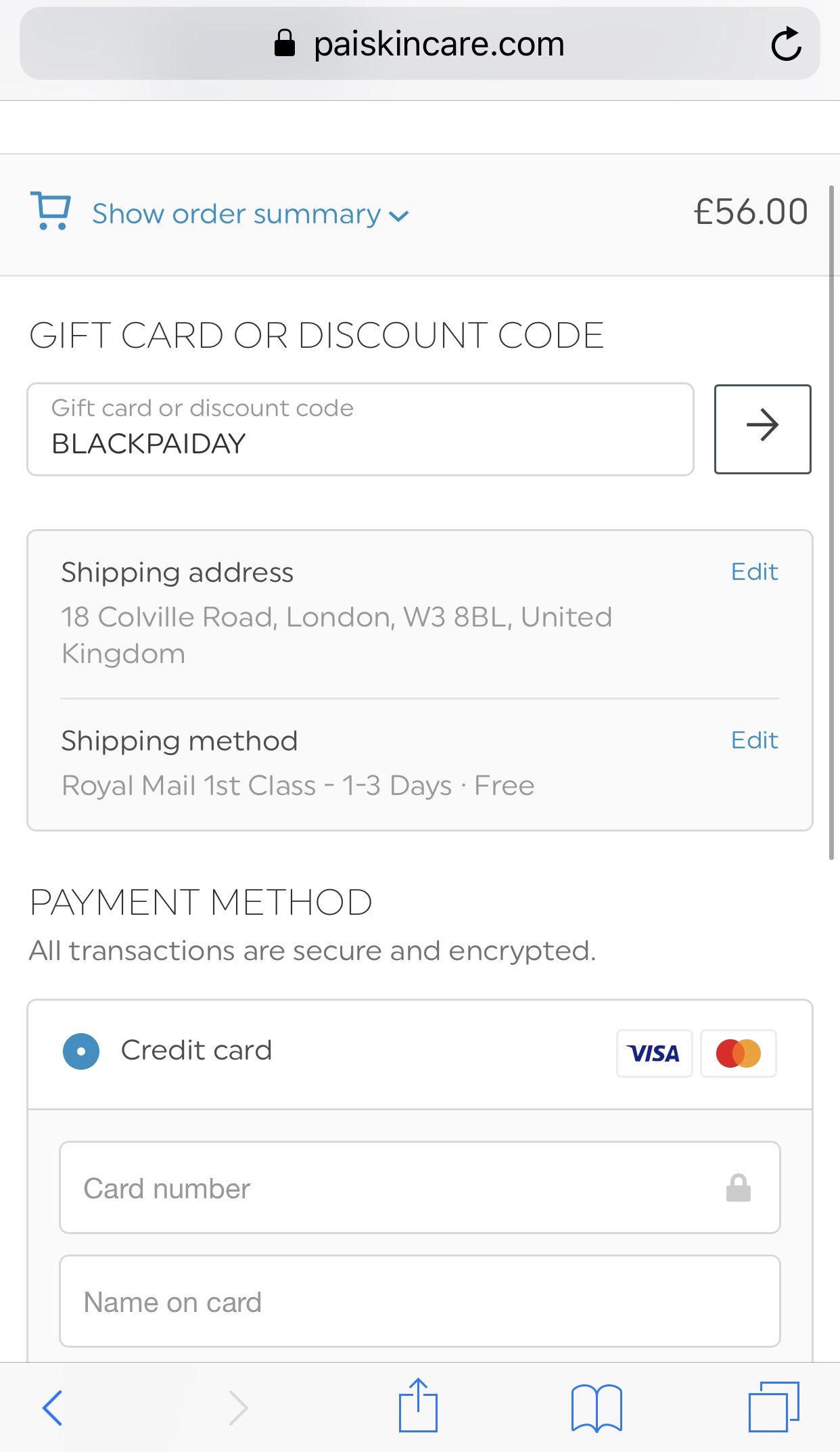 *Please note, the discount does not apply to our Anywhere Essentials Travel Collection, Dual Effect Sensitive Skin Cloth Pack, Exfoliating Organic Muslin Face Cloth Pack, Pai Gift Cards, Gift Wrap and Gift Boxes.