We've done everything we can to make our packaging as sustainable as possible. To name a few, our non-glass packaging is now a mix of Post Consumer Recycled (PCR) material and bioplastic from sugar cane, we've eliminated laminate, glue and leaflets, and the packaging chips we use are made from biodegradable maize-starch.
Take a look at our recycling guide (UK only) for instructions on how to recycle your individual products.
For any components which cannot be recycled kerbside, we'd love for you to return them to us directly and we'll take care of it for you. Just make sure you write 'RECYCLING' on the box.
If you no longer have your free returns label, right-click on the image to save and print off. Or click to download the label at the bottom of this article.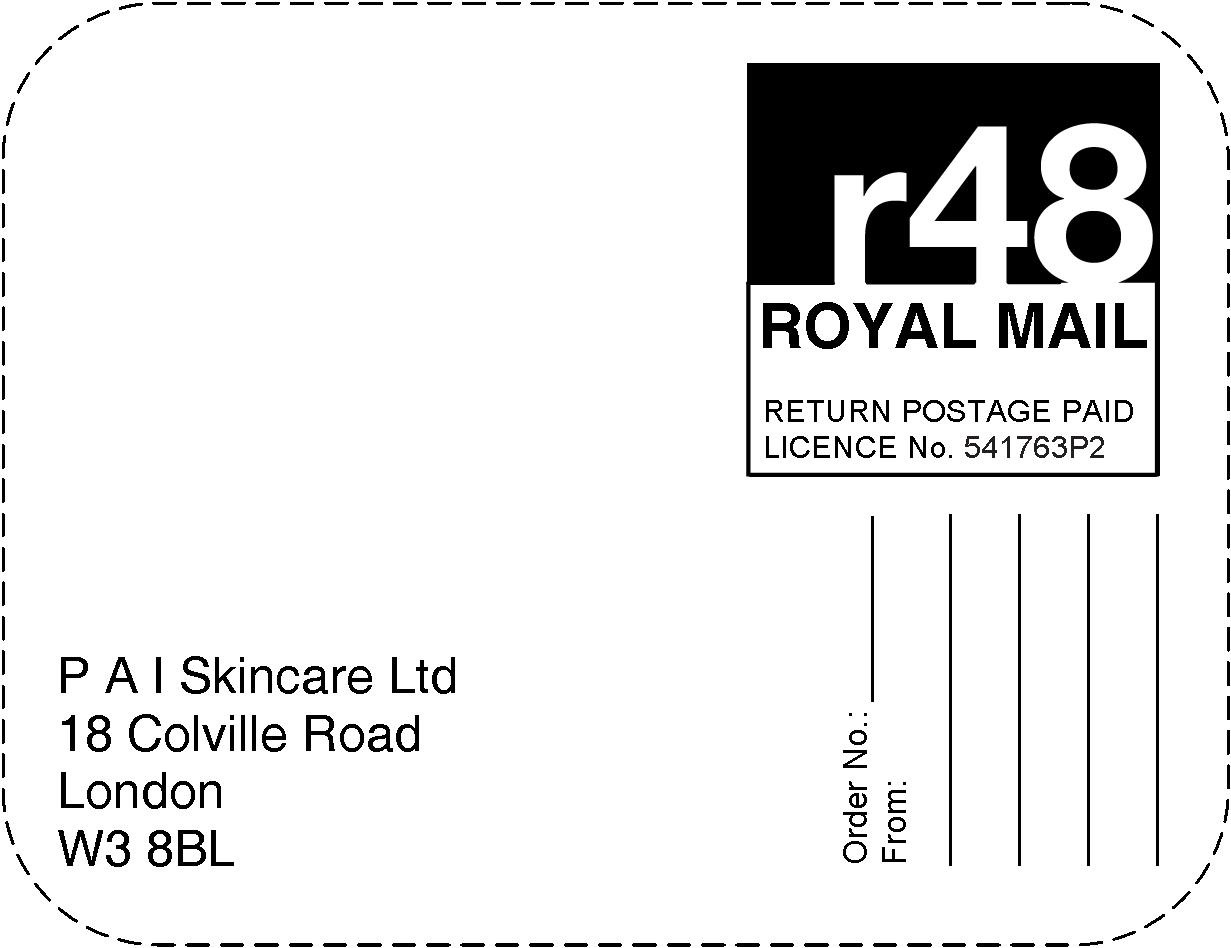 Alternatively, if you live near one of our partner retailers who run a recycling scheme, you are free to drop off your Pai empties. Click here to find participating retailers.