Pai Skincare is available globally and we ship to almost all countries. If you can't find your country listed once you reach checkout, you might be on the wrong site for your region. To check which region you are on, just click on the icon in the top left-hand corner. See below for how to do this:
Step 1: Click 'Region' in the top left-hand corner
Step 2: Select the correct country
MOBILE VERSION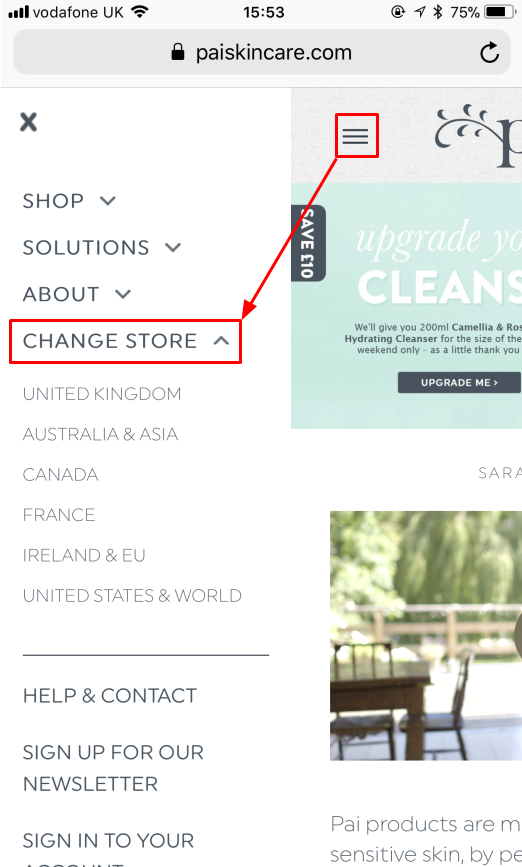 Once you have ensured that you are on the correct region, you will be able to find your country listed under 'Shipping Address' at checkout.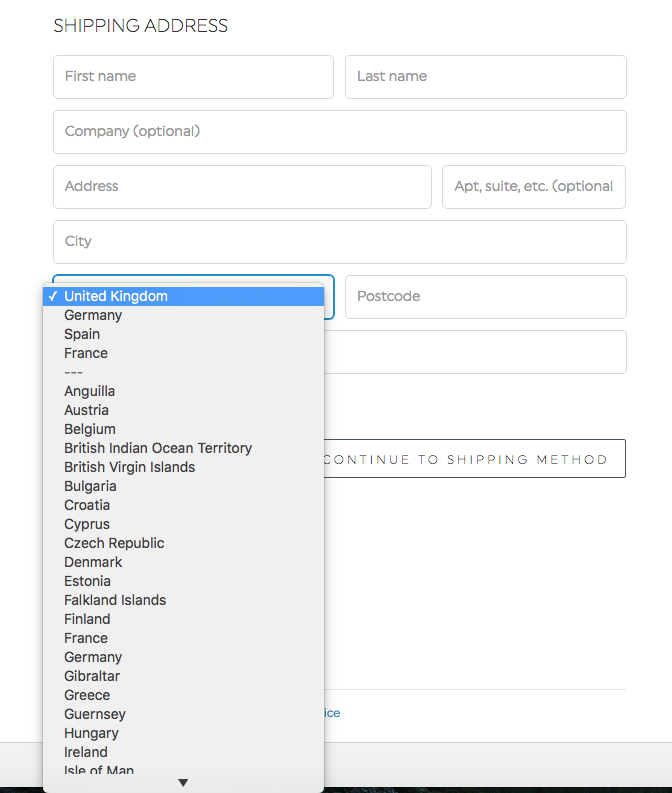 Billing address and shipping address in different regions? Unfortunately this isn't possible right now. With the exception of Ireland & EU, your shipping address and billing address must be within the same region. 
Orders placed on the UK site may be shipped to an address within Ireland & EU at an additional cost of £9.95. Further information can be found here.