If you're wanting to gift someone a Pai Skincare product but aren't quite sure which product they would like then a gift card is a great alternative!
Our gift cards are E-Gift Cards so they are sent digitally and will land directly in your inbox within minutes of the order being placed. You can then forward this onto the lucky recipient or print it out and give it to them in person.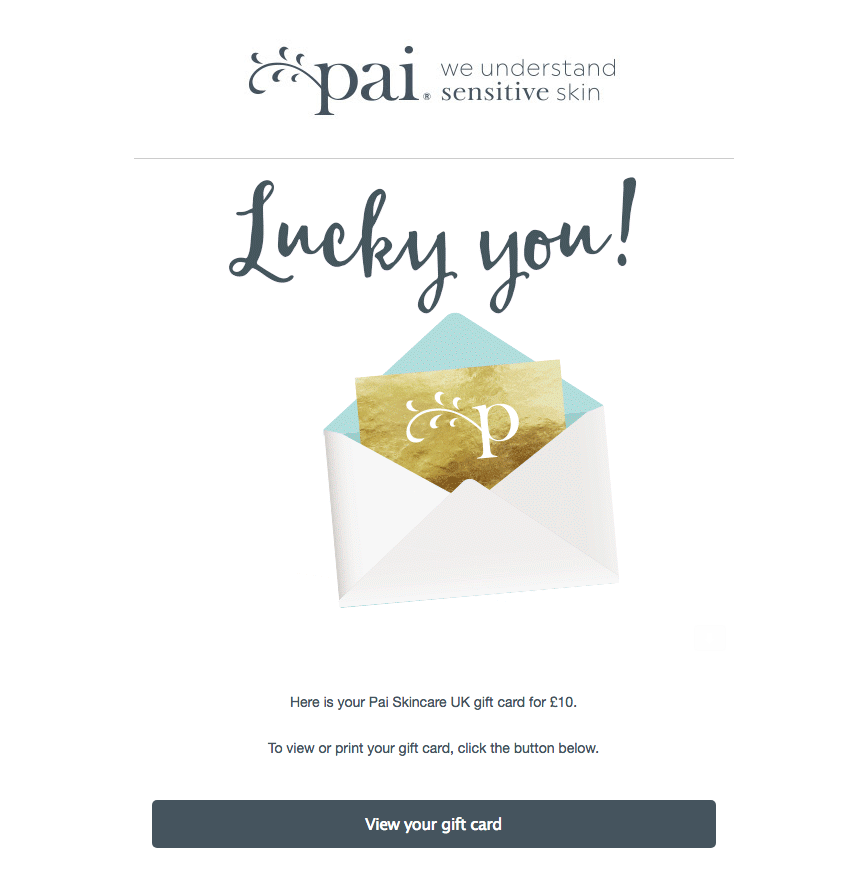 There is no expiry date and it doesn't need to be used all in one go either. It can be spread out across a number of different orders until the credit has been used up.
For further instructions on how to redeem your gift card, please click here.
*Unfortunately we don't currently have the option of a physical gift card right now but this is something we hope to make available in the future. Watch this space!